MÁLAGA FOOD NEWs: Recipe – Chicken Parmigiana with Tomato and Aubergine
MÁLAGA FOOD NEWS: Recipe – Chicken Parmigiana with Tomato and Aubergine
Try this easy Chicken Parmigiana dish for an simple mid week supper
" … minimum effort but maximum satisfaction…"
Ingredients
Serves 2 people.
2  tbsp of olive oil plus extra for greasing.
2  Large Chicken Breasts.
1  Aubergine sliced thinly length ways.
400g can of Cherry Tomatoes or a can of Whole Tomatoes.
Salt & Black Pepper.
100g Grated Mozzarella.
4  tbsp Grated Parmesan.
Method
1. Preheat the grill to medium, and line a grill tray with foil. Lightly grease a shallow oven proof dish.
2. Slice each chicken breast in half horizontally and place between two sheets of cling film and flatten by lightly bashing with a rolling pin.
3. Heat half the oil in a large non stick frying pan, add the chicken slices and cook for 3 – 4 minutes on each side until golden and just cooked through. Then arrange in a layer in the oven proof dish.
4. Meanwhile put the aubergine slices on the foil and brush with the rest of the oil. Grill for 2-3 minutes on each side until lightly charred.
5. Top the chicken with the aubergine slices and spoon over the tomatoes and juice from the can.
6. Mix the mozzarella and parmesan and scatter over the top. Grill for 3-4 minutes or until the cheese is fully melted.
Serve with a crisp green salad and crusty bread.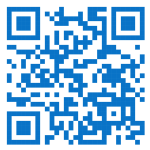 Author Profile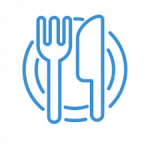 Launched in 2014 The Málaga Food Guide continues to be the Leading Gourmet's Guide celebrating the vibrant and eclectic Food & Lifestyle scene in Málaga Province - quantified by our Users, Web Traffic & Search visibility on both Google & Bing

Daily Food & Drinks News together with our latest Restaurant Reviews, Food Events, our Guest Chef´s Seasonal Recipes with Lifestyle, Health, Wealth and Motoring Features ...SALUD!