SEASONAL RECIPE: Poached Chorizo chicken with preserved lemon yoghurt Posted By: Málaga Food Guide Team – Málaga Province
SEASONAL RECIPE: Poached Chorizo chicken with preserved lemon yoghurt 
Posted By: Málaga Food Guide Team – Málaga Province
TheMálagaFoodGuide.com
First for Málaga Food News
This is a chicken recipe with a difference with a hint of amchur and garam masala it lends adventure to this pot of poached chicken and chorizo with preserved lemon yoghurt and served with cavolo nero.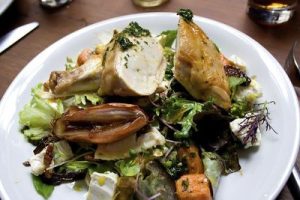 Prep: 30 mins | Cooking: 1 hour | Serves 4-6
Ingredients
100g butter, softened
1½ tbsp garam masala
2 tsp amchur
Zest and juice of ½ lemon
Juice ½ lemon
Salt and black pepper
1 whole chicken
100ml water
A pinch of saffron
150ml white wine
150g cooked chickpeas
5 tomatoes, chopped
4 chorizo, chopped
For the yoghurt
1 tbsp finely sliced preserved lemon
250g Greek yoghurt
To serve
400g cavolo nero, stalks removed
2 tbsp coconut oil
1 small knob ginger, minced
3 cloves garlic, finely chopped
½ red chilli finely chopped
Method
1. Combine the butter, garam masala, amchur, lemon zest and juice and ½ tsp salt. Rub the mixture over the chicken. Put in a roasting tin, pour in the water and cook at 180C/350F/gas mark 4 for 30 minutes.
2. Mix the saffron and wine together. Rinse the chickpeas, drain, then add to the chicken along with the tomatoes, chorizo and saffron wine. Return to the oven for 20 minutes per 450g of chicken, plus an extra 15 minutes or so.
3. Meanwhile, mix the preserved lemon into the Greek yoghurt, season to taste and set aside.
4. Melt the coconut oil in a heavy pan large enough to hold the cavolo nero. Add the ginger, garlic and chilli and gently fry for a minute, then add the cavolo nero. Stir well, reduce the heat to low and cover. Cook for around 5 minutes, stirring occasionally, or until tender. Season to taste.
5. Once cooked, let the chicken rest for 5 minutes. Serve with the cavolo nero.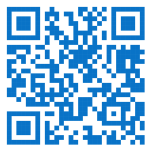 Author Profile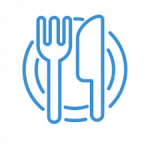 Launched in 2014 The Málaga Food Guide continues to be the Leading Gourmet's Guide celebrating the vibrant and eclectic Food & Lifestyle scene in Málaga Province - quantified by our Users, Web Traffic & Search visibility on both Google & Bing

Daily Food & Drinks News together with our latest Restaurant Reviews, Food Events, our Guest Chef´s Seasonal Recipes with Lifestyle, Health, Wealth and Motoring Features ...SALUD!