SEASONAL INGREDIENTS: AUTUMN/ OTOÑ – Fruits & Vegetables in Spain
October the month when Autumn is upon us and the fruits and vegetables in season start to change. These are the fruits and vegetables that are coming into season.
Fruits in season in Spain this month are:
avocado, persimmon, custard apple, pomegranate, kiwi, mango, apple, pear, grape and banana. In this month the season of figs, peaches, melons and nectarines will end, and the arrival of citrus fruits such as lemons, tangerines and oranges will begin.
Vegetables in season this month are: chard, artichoke, celery, eggplant, broccoli, pumpkin, onion, red cabbage, cauliflower, endive, spinach, pea, green bean, lettuce, turnip, cucumber, pepper, radish, beet, cabbage, tomato and carrot.
As many of us are not quite ready to fall in to Autumn and Winter food just yet, we have put together a recipe of tropical fruit crumble, it's an ideal month to try this recipe in Spain as there are so many tropical fruits in season.
Tropical Fruit Crumble
Ingredients
2 mangoes peeled and cubed
1 small pineapple, peeled, cored and cut into 2cm cubes
1 tsp ground cinnamon
2 nectarines peeled and cubed
2 tbsp orange or pineapple juice
1 firm banana, thickly sliced
good splash of rum or Malaga Wine
zest of 1 lime
1 tsp ground ginger
110 g chilled butter, cut into pieces
175 g plain flour
4 tbsp light muscovado sugar
2 handfuls of muesli (many recipes use oats, but we find the muesli gives a lovely crunch)
Method
Preheat the oven to 200C/180C fan/Gas 6
Put the nectarines, pineapple, cinnamon and fruit juice in a saucepan or saute pan and cook over a low heat for 7-8 mins until the fruit starts to soften – add a little water if needed.
Remove from the heat and stir in the rum or Malaga wine, banana, mango and lime zest then spoon the fruit into a pie dish. Sprinkle over the ginger and set aside.
Rub the butter into the flour until it resembles coarse breadcrumbs, then stir in the sugar, muesli and a good pinch of ground ginger. Spoon over the fruit and bake for 30-35 minutes until the topping is golden.
Serve with Custard, Cream or Vanilla Ice Cream.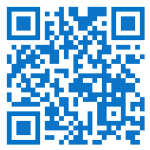 Author Profile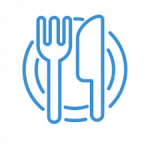 Launched in 2014 The Málaga Food Guide continues to be the Leading Gourmet's Guide celebrating the vibrant and eclectic Food & Lifestyle scene in Málaga Province - quantified by our Users, Web Traffic & Search visibility on both Google & Bing

Daily Food & Drinks News together with our latest Restaurant Reviews, Food Events, our Guest Chef´s Seasonal Recipes with Lifestyle, Health, Wealth and Motoring Features ...SALUD!