WHAT'S ON: Torrox Feria 2023 Posted By: The Málaga Food Guide...
WHAT'S ON: Torrox Feria 2023
Posted By: Málaga Food Guide Team – Málaga Province
TheMálagaFoodGuide.com
First for Málaga Food News
Google Indexed on 03/10/2023 at 15:00
The Torrox Feria will take place from October 4th to 8th, 2023
The Small Town of Torrox in Malaga Province is holding it's annual Feria this week. Torrox is a pretty White Village set in the hills above the coast and is surrounded by growing farm land. The area is one of the biggest fruit and veg producers, due to it's particularly good climate.
Torrox is a relatively small town, but when it comes to Feria the locals love to party. There will be numerous events during the four days of the Feria. For a Full Programme click here
Author Profile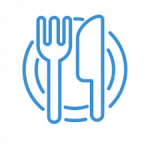 Launched in 2014 The Málaga Food Guide continues to be the Leading Gourmet's Guide celebrating the vibrant and eclectic Food & Lifestyle scene in Málaga Province - quantified by our Users, Web Traffic & Search visibility on both Google & Bing

Daily Food & Drinks News together with our latest Restaurant Reviews, Food Events, our Guest Chef´s Seasonal Recipes with Lifestyle, Health, Wealth and Motoring Features ...SALUD!