WHAT'S ON: Oktoberfest Torrox Costa 2023
Posted By: Málaga Food Guide Team – Málaga Province
TheMálagaFoodGuide.com
First for Málaga Food News
Google Indexed on 20/09/2023 at 15:00
Oktoberfest returns to Torrox this week. The festival will run from Thursday 21st of September to Sunday 24th September.
The German Beer festival will be held in Avenida Esperanto by the Hotel Iberostar in Torrox Costa. This year due to it's new location the event will be bigger than ever with more seating and more stands for visitors.
With 2,000 Germans registered on the town hall's 'padrón', Torrox claims to be home to mainland Spain's largest German community. It is known as little Germany' because the municipality has the most Germans registered in the peninsula.
There will be live music on each of the four days, and there will be a wide variety of German beer brands as well as tastings of craft beer. Traditional German food will be available.
The opening will take place at 8.30pm on Thursday and the live music is on at 4pm and 10pm each day, with an additional performance at 6pm on Saturday by the group Bandido. For a full programme and further information visit: www.torrox.es or Facebook 'Torrox Oktoberfest'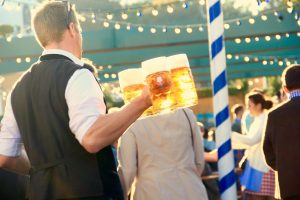 Author Profile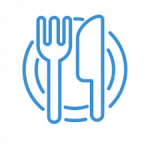 Launched in 2014 The Málaga Food Guide continues to be the Leading Gourmet's Guide celebrating the vibrant and eclectic Food & Lifestyle scene in Málaga Province - quantified by our Users, Web Traffic & Search visibility on both Google & Bing

Daily Food & Drinks News together with our latest Restaurant Reviews, Food Events, our Guest Chef´s Seasonal Recipes with Lifestyle, Health, Wealth and Motoring Features ...SALUD!