Málaga Lifestyle: Fiesta Nacional de España Posted By: Málaga Food Guide Team – Málaga Province
MÁLAGA LIFESYLE: National Holiday of Spain
Posted By: Málaga Food Guide Team – Málaga Province
TheMálagaFoodGuide.com
First for Málaga Food News
Today is the National Day in Spain, National Holiday of Spain
SPAIN's National Day is celebrated on October 12 every year to commemorate the arrival of Christopher Columbus in the Americas in 1492. It is also known as Columbus Day, Hispanic Day, or Día de la Hispanidad. It is a national holiday in Spain.
"The day of celebration on which the Spanish people commemorate the country's history, recognize and appreciate achievements, reconfirm their commitment to the nation's future. The day celebrates unity and fraternity, and also shows Spain's ties with the international community."
Author Profile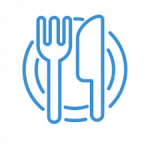 Launched in 2014 The Málaga Food Guide continues to be the Leading Gourmet's Guide celebrating the vibrant and eclectic Food & Lifestyle scene in Málaga Province - quantified by our Users, Web Traffic & Search visibility on both Google & Bing

Daily Food & Drinks News together with our latest Restaurant Reviews, Food Events, our Guest Chef´s Seasonal Recipes with Lifestyle, Health, Wealth and Motoring Features ...SALUD!